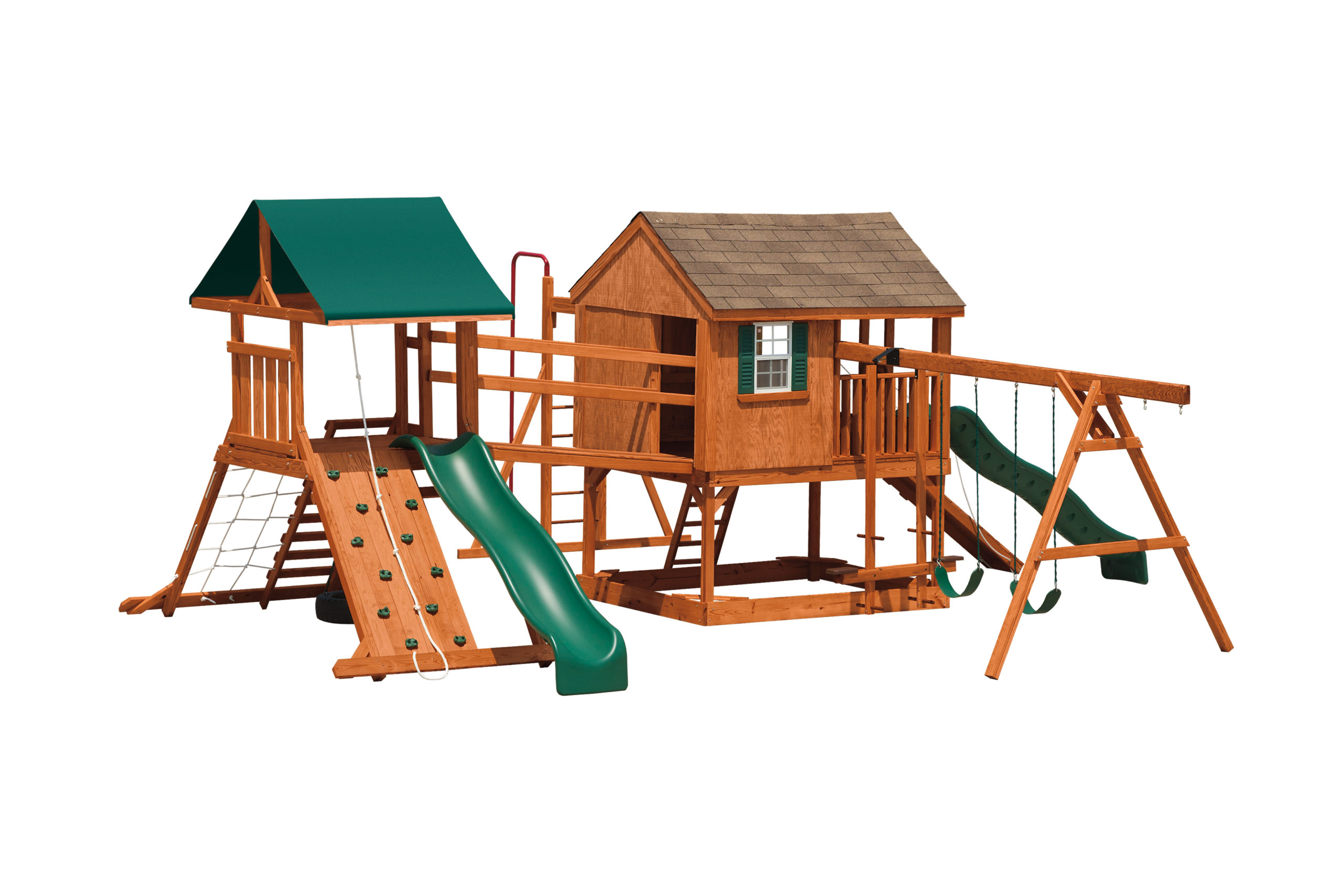 Thinking of getting your kids a wooden playset? Start here. We have a broad offering of outdoor playsets and swing sets. Start small with a simple swing set or go bigger and tack on a climbing wall, monkey bars, turbo slide tube, towers, train set or even a complete fort. We can build the perfect wooden playset for your child that includes everything you want and nothing you don't want!
Made from #1 Grade Wolmanized Wood
Our wooden playsets are made from pressure-treated wood with a preservative to ward off termites and fungal decay. Wolmanized wood is backed by a lifetime limited warranty. It's chemical-free and safe for kids.
Modular Designs Customized for You
The modular design of our outdoor playsets, lets you tailor your wooden playset for ultimate enjoyment. Just choose the activities your kids love most… add an extra slide, additional towers, swings, rock walls, steering wheels or just about anything else you like. The more kids you have, the bigger you can make our outdoor playsets. You can even start with a more basic playset or swing set and add pieces over time so your kids can enjoy their wooden playset for years to come.
Built to Last
In addition to their modular design, our outdoor playsets are made to last. With proper care, our wooden playsets may even be around for your grandkids!
Buying is easy. Browse our online selections and the price you see includes Delivery & Setup in your backyard.
Choose products from Wood Playsets:
Showing 1–18 of 30 results